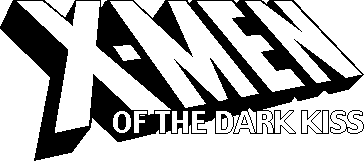 One of my new obsessions is X-men Kisses, for one thing, the FKiss for mutants can be fun! I am also a supporter of X-Day.






My first X-man Kiss was the Psylocke set, a set with 2 dolls and clothes that fit on both. I'm pretty happy with it, its the first one that has been entirely done pixel by pixel (Wraith and Del were mostly, but their basis was from scanned, although very modified), and it was hard, but it seems to have been accepted well... The FKiss is more advanced than most of the rest, I'm finally getting more comfortable with it (largely thanks to Emby Quinn's prowess in said field). The FKiss will be quite reminiscent of Emby Quinn's, in fact, because I like her style. Lots of the costumes are divided up up into their component parts, for instance, the Lady Mandarin outfit has so many peices.... Most of the stuff is from the comix (X-men and Captain Britain mostly), although I added the black and white clothes just for fun (besides, Betsy was a model). i am currently in the process of redoing the original base doll slightly, and adding more clothing and hairstyles. Expect an improved version sometime soon.




FX:



FKiss: Click on the hair and it changes, the faces change expressions, they blink. Articles of clothing change slightly because of the differences in bodies.
FKiss2: The Psychic manifesttions of power have transparencies.




Downloads:



Rated R Version (original release)
Rated PG Version
Rated G Version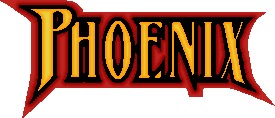 I've made a Rachel Summers Phoenix doll, to follow in the footsteps of the Psylocke. What can I say, flipping through my old comix has started me on an X-men kick... I am probably the only person who will appreciate this, most people don't like Rachel because they know her from X-men. Some more rambling. This is sort of released as a memorial to Excaliber, which is ending very very soon (this does not please me. Yeah, its gone downhill since Alan Davis left, but still I had hope it would improve, maybe lure Davis back...), Shadowcat and Nightcrawler get to go back to being X-men. They never should have made Captain Britain competant. And getting rid of Rachel was such a mistake, she may have been an annoying brat as an X-man, but in Excaliber she finally became a good character. She actually became one of my favorite people in Excaliber. She has way too many clothes, added to by the fact that most everything is duplicated in another position, so the set is huge. Because of this, its divided into 3 pieces.




FX:



FKiss: Click on the hair and it changes, her face change expressions, she blinks. Also, buttons to change Rachel's power envelope, and the fire flickers. And buttons to change faces and a second position.
FKiss2: The green and black dress in the Crosstime Caper has transparencies.




Downloads:




Part 1, Rated R Version (original release)
Part 1, Rated G Version
Part 2 (expansion set, requires part 1)
Part 3 (expasion set, requires parts 1 and 2)




I got a request to make a Rogue Kiss doll from the site mistress of Sugar and Spice, and while working on a few other X-girls I've also gotten requests about, she ended up being the one who pulled for my greatest attention. Big thanks to This Woman, This Warrior, a great Carol Danvers site, it really helped on Carol's "cameo." Another rather exhaustive set, this even includes Rogue as Thor, which if you know where is from, you get a genuine no-prize and you obviously have too much time on your hands and too many comics like me (not to mention a little bit of obsession...). And Rogue in that whole Kulan Gath thing, which if you're old skool, you'll get. This one carries on a tradition I set with Harley, using multiple 16 color palettes instead of a 256 palette. In this case, it took quite a few, but I hope the reduction in file size was worth it. In subsequent sets the multiple palettes may become more necessary, but this one could have been done the same with a 256, so you won't notice in anything other than file size. There is also a Java version that gives you a little bit of an idea of what she looks like, although it is far from complete, only to give a little sample of Kiss.

I'm planning on an extension of Rogue in the not too terribly far off future, and will fix some of the animation bloopers...




FX:



FKiss: Click on the hair and it changes, her face change expressions, she blinks. Also, buttons to change Rogue's appearance, when she's absorbed somebody's powers. A few articles of clothing change when clicked.
FKiss2: The mohawk in set 4 has a collide/in funtion and a couple of the transformations fade out. I was going to use more advanced coding for a PC version, but none of the commands were quite what I wanted...




Downloads:



Rated R Version (original release)
Rated G Version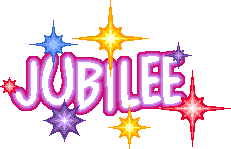 My first Gen X kiss was Jubilee, also a temporary X-man, and the first member of Generation X, so I suppose it makes sense. I was going to make Jubilee anyway and was working on her before I got the request. She's an all ages doll because she is still probably under the age of consent (although with the way Marvel deals with ages, who knows...especially since she was older when she found Wolverine than she is now...)




FX:



FKiss: Click on her hair and it changes, her face changes expressions, she blinks, she has bubbles, bubble gum, and a pyrotechnic display, and try to totally underss her and she's not happy.
FKiss2: In/out with objects so she can hold them.




Downloads:



Rated G Version (original release)






Wraith



My first original X-man character. I'm not happy with her though, I may be doing an updated version that does her better justice someday. It really needed more work but I just wanted to get it over with, some peices were really supposed to just be place holders... She's a slightly (ok, more than slightly) psychotic powerhouse. And yes, there is a story behind the name, I may do an extensive read me on this one explaining some things... Sorry bout the mess the wardrobe is in, but it never would have gotten finished otherwise... I hate organizing the clothes...




FX:



FKiss: Her expression can change, and she blinks (not much point to it).





Downloads:



Rated X Version (available from the Big Kiss Page)


And for something in the same vein, check out Miryoko, Galatea, Pixie, and Scarlett (generic buff Supergirl) by Emby Quinn, and Rogue and Jubillee by Bloodstone (at the Big Kiss Page).



---
The X-men and related characters are copyright Marvel Comics, and I am using them without permission (but not making any money off it). Go out and buy lots of comics from them.
---
[The Realm]
[Kiss?]
[FKiss]
[My Dolls]
[Tea's Dolls]
[Personal Favorites]
[Work]
[Java Kiss]
[Links]